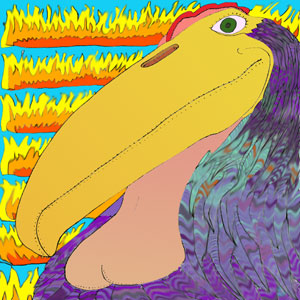 Total timing: 41:39
All tracks and cover art are produced by Normunds Pics. © 2009.

Order the full Audio CD version


If you are a free net label interested to distribute our tracks, contact us - we are ready to give them away in any portions.
Picshit.1
Picshit One is the One and Only recording which can't be replayed again, even by its authors, "Sebo de Tripa" quartet from Latvia. That makes the most unique side about it. It was played completely live, improvising, with no special preparation or before thinking, in real time, which also never will come again, because the "Spice" substance, or other species of synthetic cannabis, which this recording is made under, is now prohibited in most countries, and as time showed, it is a pure shit comparing to the legal substance.

This is a sounding copy of the era, the sound of the moment, consisting of small distinct parts, sound diagrams of human souls, straightforward desperation of the moment.

As less resources, as cheapest equipment as possible were used to achieve the result, and those tools to create a sound were mostly old USSR radio receivers such as "Tourist 312", "Spidola 230-1", "VEF 206", as well as a cheap home microphone (for voices and flute), and a cheap FM portable radio made in China, unbranded.

No additional cuts were made to the final record, no edits applied.

Supplied "as is".

Very experimental avantgarde atmospheric art noise. Be prepared for the real shit, and make postscriptums hitting our board.